Main content starts here, tab to start navigating
Slide 1 of 6
Slide 2 of 6
Slide 3 of 6
Slide 4 of 6
Slide 5 of 6
Slide 6 of 6
Hours & Location
8490 Melrose Place,
West Hollywood, CA 90069
310-360-9100
In cooperation with government authorities, we are temporarily closed for dine-in service however, we are offering delivery & curbside pickup between the hours of 12 – 8 pm Wednesday - Sunday. We are closed on Monday and Tuesday.
Monday:
Closed
Tuesday:
Closed
Wed - Sunday:
12:00pm – 8:00pm
At the corner of Melrose Place & La Cienega, our West Hollywood location is an effortless escape to the French Riviera conveniently located near the Pacific Design Center, Beverly Center and the Grove. Walking through the bar and lounge, guests arrive in our Orchard Dining Room. Bright and airy for an elegant lunch or brunch, it is perfect for a late-night rendezvous when the sun goes down. Weekend late nights, our DJs curate playlists to transport you to an evening on the Riviera.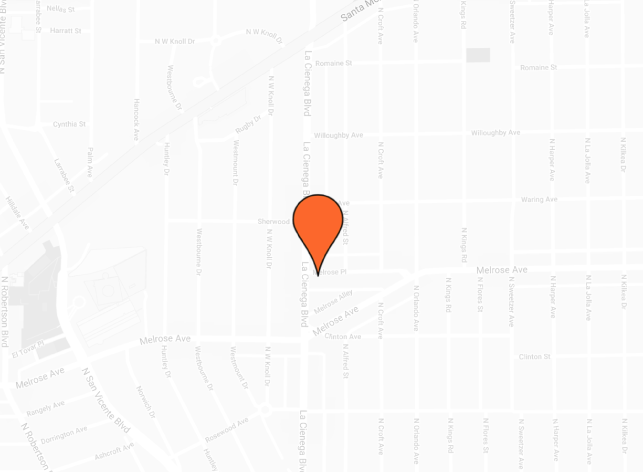 Menus
FIG & OLIVE Melrose Place's menus capture the essence of the French Riviera taking full advantage of seasonal ingredients.
View Menus
Private Dining & Events
FIG & OLIVE Melrose Place is an ideal setting for all sizes of events from small semi-private dinners, fully private events using A/V in our private dining room, cocktail receptions & full venue buy-outs.
Book your next event with FIG & OLIVE Melrose Place